Locations
UPCOMING SPECIAL EVENTS:

Dore Alley CumUnion Blackout
July 29th, 2017
8th Annual Post-Dore Alley CumUnion
July 30th, 2017

Sheffield PRIDE CumUnion
July 29th, 2017
Brighton PRIDE CumUnion
August 4th & 5th, 2017
CumUnion is a hot international sex party for men.
We currently host more than 30 monthly parties in 23 cities around the world.
Click a city on the map below for party dates and details.
---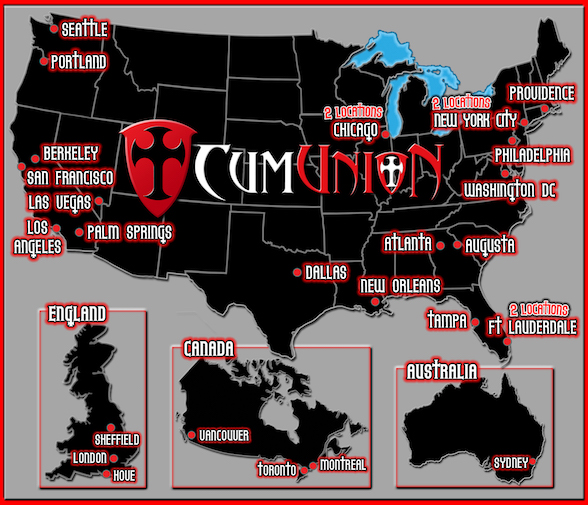 ---