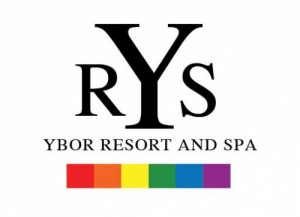 Saturday, March 18th, 2017
Time: 8pm
Entry: $15, includes locker
Free Giveaways!
at
Ybor Resort & Spa
1512 East 8th Ave, Tampa, FL 33605
Phone: (813) 242-0900  |  Website: yborresortandspa.com
About: Don't you hate it when you show up to confess your sins on Sunday morning and you don't have anything to talk about? Visit Ybor Resort and Spa on the 3rd Saturday of every month during CumUnion and they'll do their best to make sure you have some kind of sinful activity to share. Enjoy a large outdoor jacuzzi, lounge with pool table, slings, private rooms (some with private bathrooms), dark play areas and a supply store.
Ybor Resort & Spa is Tampa Bay's largest all-gay owned-and-operated Private Men's Club, Resort and Bathhouse. Guys come from all over to the Tampa Bay and central Florida area to visit the resort.  This private resort and spa is a well known bath house with a friendly staff.  Each month we feature music and entertainment from some of Tampa's hottest DJs!  Your $15 entry includes a locker.
Future Parties: 3rd Saturday of every month.
| | | | |
| --- | --- | --- | --- |
| -Jan. 21st | -Feb. 18th | -March 18th | -April 15th |
| -May 20th | -June 17th | -July 15th | -Aug. 19th |

***********************************************
Local Health Resources:
-Hillsborough County Public Health: www.hillscountyhealth.org
-Planned Parenthood Tampa: www.plannedparenthood.org