Philadelphia CumUnion Parties
Saturday, March 7th, 2020
Time: 9:00pm – Late
Entry: $25
and
Saturday, March 21st, 2020
Time: 9:00pm – Late
Entry: $25
at
Club Philly
1220 Chancellor St, Philadelphia, PA, 19107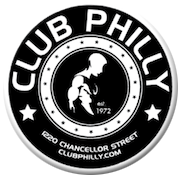 About Club Philly:
CumUnion can feel the Brotherly Love in Philly… And by brotherly love, we also mean hot man cum! Join hundreds of the hottest local men at this popular CumUnion party, held at Club Philly on the 1st and 3rd Saturday of every month. The full service facility offers a fully equipped dungeon with dual slings, a steam room, smoking area, multiple level play areas, glory hole booth, private rooms and much more.
Club Philly is a full service facility offering a fully equipped dungeon with dual slings and spanking bench; a "porno stage" for shows that includes a shower for models to put on shower shows. Audience floors are heated. Beautiful bathrooms with granite counters and heated floors. A basement bathroom with a douching facility, private showers and heated floors. Rooms with secure doors with locks, lockers, USB charging stations, and comfortable, clean hypoallergenic 10″ foam mattresses! STD Testing provided during the party by the Mazzoni Center.
Club Philly Hours:
Always Open, 24/7, 365!
Club Philly
1220 Chancellor St, Philadelphia, PA, 19107
Phone: 215-735-7671
www.ClubPhilly.com
Club Philly on Facebook
@ClubPhillyBaths on Twitter
Future Parties: 1st & 3rd Saturday of each month.
| | | | |
| --- | --- | --- | --- |
| Feb. 1st | Feb. 15th | Mar. 7th | Mar. 21st |
| Apr. 4th | Apr. 18th | May 2nd | May 16th |
| Jun. 6th | Jun. 20th | Jul. 4th | Jul. 18th |
---
Local Health & STD Testing Info:
Washington West Rapid Testing Clinic
1201 Locust Street, Philadelphia, PA, 19107
Phone: (215) 985-9206
Walk-In HIV Testing:
Monday – Friday | 9:00am – 8:30pm
Saturday | 9:00am – 12:00pm, 1:00pm – 4:30pm
Walk-In STI Screening:
Tuesday | 1:00pm – 6:00pm
Thursday | 6:00pm – 8:30pm
Friday | 2:00pm – 5:00pm
Saturday | 9:00am – 11:30am, 1:00pm – 4:00pm
CLICK HERE TO VIEW THE EVENT CALENDAR.

Mazzoni Center
1348 Brainbridge Street, Philadelphia, PA, 19147
Phone: (215) 563-0652
Testing Hours:
Wednesday | 4:00pm – 6:30pm