Washington DC CumUnion Parties
Saturday, September 7th, 2019
Time: 9:00pm – 5:00am
Entry: $30 (includes locker)
—– and —–
Saturday, September 21st, 2019
Time: 9:00pm – 5:00am
Entry: $30 (includes locker)
at
Crew Club
1321 14th St NW, Washington, DC, 20005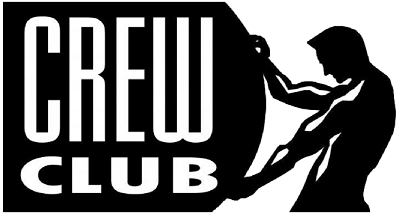 About Crew Club:
Crew Club in Washington DC is an amazing 2 level facility located right around the corner from Logan Circle in Washington DC.  Crew Club is proud to host CumUnion on the 1st and 3rd Saturday of every month.  Join fun and friendly guys from all around the DMV area.  Your $30 entry (for members and non-members) includes a private locker and gives you access to a large maze steam room, a play area with a sling, a sauna, a small gym, an open group shower area, a tv lounge with a large flat screen tv, and much more.  Private rooms may be available for an additional charge.
Man To Man At The Crew. Super Clean Club, Great Staff, Maze Steam Room, Finnish Sauna, Gang Showers, Big Lounges, 65 Rooms All With 4 Channel Video, Technogym Workout And Cardio Equipment.
Crew Club Hours:
Always Open! –  24 hours a day, 7 days a week
Crew Club
1321 14th St NW, Washington, DC, 20005
www.CrewClub.net
Phone: (202) 319-1333
The Crew Club on Facebook
@CrewClubDC on Twitter
Future Parties: 1st & 3rd Saturday of every month.

| | | | |
| --- | --- | --- | --- |
| Jun. 1st | Jun. 15th | Jul. 6th | Jul. 20th |
| Aug. 3rd | Aug. 17th | Sept. 7th | Sept. 21st |
| Oct. 5th | Oct. 19th | Nov. 2nd | Nov. 16th |
---

Local Health Resources & Testing Info:
Whitman-Walker at 1525
1525 14th St NW, Washington, DC, 20005
CLICK HERE for HIV/STI Testing Hours
For more testing locations please visit gettested.cdc.gov.