Prochain événement / Upcoming Party:
Montréal CumUnion Party
jeudi 19 octobre




Heure: 19 h




Entrée: $19

Thurs, Oct. 19th


Time: 7:00pm
Entry: $19
à / at
Sauna G.I. Joe
1166 Rue St-Catherine Est, Montréal, Quebec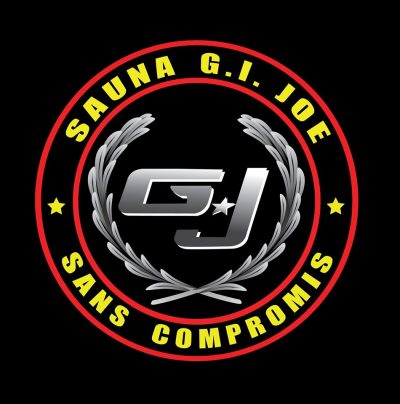 Renseignements / Details:
Joignez-vous à nous le troisième jeudi de chaque mois et voyez pourquoi les hommes de Montréal adorent notre party mensuel CumUnion au Sauna G.I. Joe.
Sauna G.I. Joe est le sauna le plus populaire et le plus grand au Québec offrant 14 000 pi.ca. de plaisir, répartis sur quatre étages ainsi que plusieurs aires de jeux bien équipées et une grande terrasse sur le toit. Sauna G.I. Joe propose des casiers, des chambres privées (Single Double, Sling Rooms et Donjon), des aires de jeux publiques sur chacun des quatre étages, 3 slings publics, des bancs de baise, de nouvelles cabines de glory hole, des douches, un sauna sec, un hammam, une terrasse sur le toit , de la bonne musique, des préservatifs GRATUITS et bien plus encore.
Des tarifs spéciaux sont proposés en fonction de l'heure et du jour de la semaine.
Sauna G.I. JOE demeure, entre autres, le meilleur endroit pour rencontrer les fétichistes les plus chauds de Montréal ainsi que les plus beaux mecs qui viennent du monde entier. Venez pour une nuit, rencontrez de nouveaux hommes et réalisez quelques-uns de vos fantasmes les plus fous.
---
Join us on the third Thursday of every month and see why Montreal men love our monthly CumUnion party at Sauna G.I. Joe.
Sauna G.I. Joe is the most popular and largest sauna in Quebec offering 14,000 sq.ft. of pleasure, spread over four floors as well as a several well equipped play areas and a large roof terrace. Sauna G.I. Joe offers lockers, private rooms (Single Double, Sling Rooms and Donjon), public play areas on each of the four floors, 3 public slings, fuck benches, new glory hole booths, showers, a dry sauna, steam room, a rooftop terrace, great music, FREE condoms, and much more.
Special rates are offered based on time and day of the week.
Sauna G.I. JOE remains, among other things, the best place to meet the hottest fetish enthusiasts in Montréal as well as the most beautiful guys who come from around the world. Come for a night, meet new men and realize a few of your wildest fantasies.
1166 rue St-Catherine est, Montréal, Quebec  H2L 2G7
Fêtes futures / Future Parties:

Troisième jeudi de chaque mois
Held on the 3rd Thursday of every month
| | | | |
| --- | --- | --- | --- |
| 1/19/23 | 2/16/23 | 3/16/23 | 4/20/23 |
| 5/18/23 | 6/15/23 | 7/20/23 | 8/17/23 |
| 9/21/23 | 10/19/23 | 11/16/23 | 12/21/23 |
---
Rezo – www.rezosante.org