IMPORTANT ANNOUNCEMENT
Hawk's Gym is now open 24/7!
For more information visit hawksgym.com.
COVID-19 DISCLOSURE
COVID-19 is an extremely contagious disease that can lead to severe illness and death. According to the Centers for Disease Control and Prevention, guests with underlying medical conditions, compromised immune systems, and senior citizens are especially vulnerable. There is an inherent risk of exposure to COVID-19 in any public place where people gather. By visiting Hawk's Gym, guests voluntarily assume all risks related to exposure to COVID-19.

Hawk's Gym
953 E Sahara Ave, Bldg 35, Suite 102, Las Vegas, NV, 89104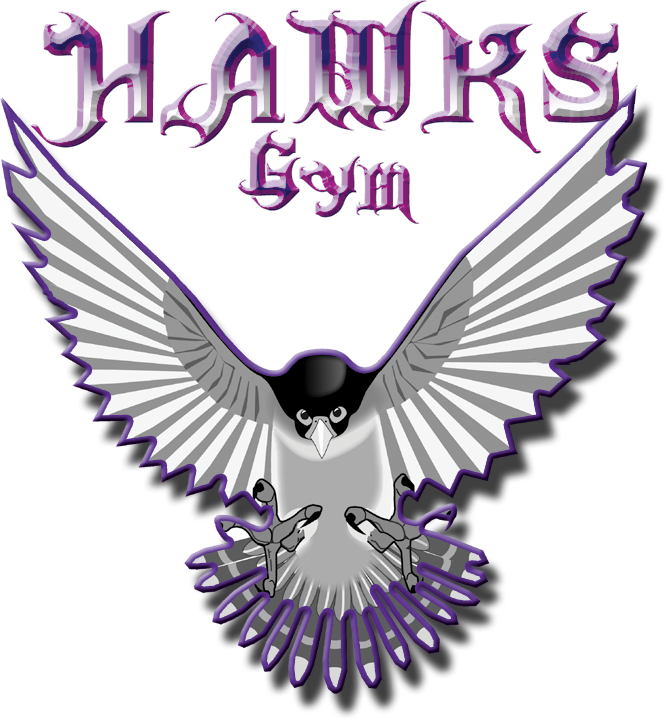 About Hawk's Gym:
Hawk's Gym in Las Vegas specializes in creating a safe and clean environment for gay/bisexual men to socialize and explore. It is Las Vegas' only gay owned and operated club for men. Hawks is 6,582 sqft and boasts 23 private dressing rooms, 2 shower facilities, California white cedar sauna, steam room, fully equipped weight room, along with numerous other rooms for play.
Hawks Gym has a total of 23 private dressing rooms and 64 lockers. Up front, there is a clean semi-large smoking lounge with a couch and TV. Just outside the smoking lounge stands the workout equipment. Further into the club, there is a shower room, aerobics room, meditation room, which can hold up to 20 men, a large clean room that has free billiards, darts and vending machines, a gymnastic room, and a few other rooms.  Each dressing room is equipped with a TV that shows various adult movies and videos. The front desk offers various soft drinks, water and other items including underwear, swimwear, lube and other miscellaneous items.
A Hawk's Gym membership is required for entry. A valid Photo ID or Driver's License is required for memberships.
Hawk's Gym Hours:
Always open, 24/7, 365 days a year!
Hawk's Gym
953 E Sahara Ave, Bldg 35, Suite 102, Las Vegas, NV, 89104
www.HawksGym.com
Phone: (702) 731-4295
Hawk's Gym on Facebook
@HawksGymLV on Twitter
Future Parties: 3rd Saturday of every month.
*CumUnion Parties are temporarily on hold until further notice.
---
Local Health & Testing Resources:

The Center – Las Vegas
401 S Maryland Pkwy, Las Vegas, NV 89101
Phone: (702) 733-9800