IMPORTANT ANNOUNCEMENT
Club Fort Lauderdale is now open!
The safety and well-being of guests and staff remain Club Fort Lauderdale's top priority. Certain amenities and services may be modified, have limited availability or may remain closed. We ask that everyone be patient as we navigate these temporary rules and restrictions. We are currently operating at 50% capacity. Calling ahead will NOT guarantee you a rental upon arrival. As always, all rentals are "first come, first served."
Temporary Hours of Operation:
Monday – Thursday: 8am – Midnight
Open 24 Hours on Weekends from 8am Friday to Midnight Sunday.
*Last Check-In is ONE HOUR before closing.
---
RULES/RESTRICTIONS
* Masks must be worn to enter and in all common areas.
* All guests must submit to temperature scan prior to entry.
* Anyone displaying COVID-19 symptoms will be denied entry.
* Steamroom, Dry Sauna and Whirlpool remain CLOSED.
* Visits are limited to 6 hours with no renewals.
* Social Distancing standards will be in place in all areas.
* All guests working out in gym must wipe down equipment with sanitizing wipes after each use.
* All specials and events have been suspended.
COVID-19 DISCLOSURE
COVID-19 is an extremely contagious disease that can lead to severe illness and death.  According to the Centers for Disease Control and Prevention, guests with underlying medical conditions, compromised immune systems, and senior citizens are especially vulnerable. There is an inherent risk of exposure to COVID-19 in any public place where people gather. By visiting Club Fort Lauderdale, guests voluntarily assume all risks related to exposure to COVID-19.
Club Fort Lauderdale
110 NW 5th Ave, Ft. Lauderdale, FL, 33311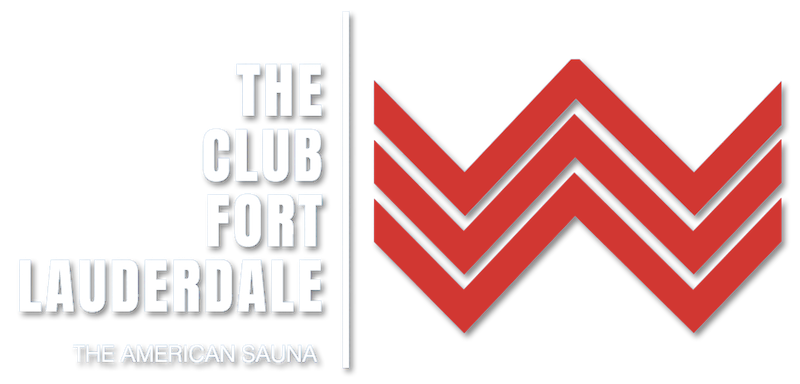 About:
Club Fort Lauderdale, the American sauna for men, conveniently located in downtown Ft. Lauderdale and just 40 minutes north of Miami, is an oasis where men can soak up the Florida sun.  If you are local or visiting South Florida and need to recharge your batteries, or just want some action and fun, indulge yourself and enter the world of Club Fort Lauderdale. Relax, socialize and make friends.
Club Fort Lauderdale
110 NW 5th Ave, Ft. Lauderdale, FL, 33311
www.clubftl.com
Phone: (954) 525-3344
Club Fort Lauderdale on Facebook
@ClubLauderdale on Twitter
Future Parties:
*CumUnion Parties are temporarily on hold until further notice.
---
For details about our party at Clubhouse 2 in Fort Lauderdale, CLICK HERE.
---
Local Health Resources & Testing Info:
Care Resource Ft. Lauderdale
871 West Oakland Park Blvd, Ft. Lauderdale, FL, 33311
Mon, Tue, Thu, Fri | 8:30am – 4:45pm
Wednesday | 8:30am – 6:30pm