CumUnion Pittsburgh is back!
Join us on the 4th Friday of every month.
For more information visit clubpittsburgh.com.
Pittsburgh CumUnion Party
Friday, August 26th, 2022
Time: 8:00pm – Late
Entry: $29 (includes locker)
at
Club Pittsburgh
1139 Penn Ave (side entrance), Pittsburgh, PA, 15222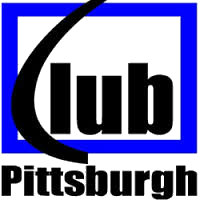 Club Pittsburgh is a private men's club located in the city's historic Strip District.  They have been serving the gay and bisexual community since 2001 providing a safe, comfortable environment where men can relax and socialize.  Amenities include Private Rooms with Televisions (local stations and member video channels), The Gym – A Full Exercise Facility, Lounge for Viewing Members' Videos, Steam Room, Social Areas, Dry Saunas, Whirlpool, Lockers, Free Wireless Internet, And Much More!
1139 Penn Ave, Pittsburgh, PA, 15222
Future Parties:


Held on the 4th Friday of every month



| | | | |
| --- | --- | --- | --- |
| Nov. 26th | Dec. 24th | Jan. 28th | Feb. 25th |
| Mar. 25th | Apr. 22nd | May 27th | Jun. 24th |
| Jul. 22nd | Aug. 26th | Sep. 23rd | Oct. 28th |
---
Allegheny County Health Department (ACHD)
3441 Forbes Avenue, Pittsburgh, PA 15213
STD & HIV/AIDS Clinic Hours:
M, T, Th, F from 8:30am – 3:30pm
Wednesdays from 12:30pm – 7:30pm
(Doors open a half our earlier for registration)

Allies for Health + Wellbeing
(formerly AIDS Task Force)
5913 Penn Ave, Pittsburgh, PA 15206
Testing Hours:
Sunday: Noon – 3:30pm
Mon-Tue, Thu – Fri: 9:00am – 4:30pm
Wednesday: 9:00am – 6:30pm