IMPORTANT ANNOUNCEMENT
Club Pittsburgh is now open!
For more information including hours of operation and COVID rules and restrictions visit clubpittsburgh.com.
COVID-19 DISCLAIMER
COVID-19 is an extremely contagious disease that can lead to severe illness and death.  According to the Centers for Disease Control and Prevention, guests with underlying medical conditions, compromised immune systems, and senior citizens are especially vulnerable. There is an inherent risk of exposure to COVID-19 in any public place where people gather. By visiting Club Pittsburgh, guests voluntarily assume all risks related to exposure to COVID-19.

Club Pittsburgh
1139 Penn Ave, Pittsburgh, PA, 15222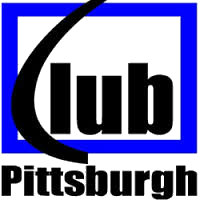 About:
Club Pittsburgh is a private men's club located in the city's historic Strip District.  They have been serving the gay and bisexual community since 2001 providing a safe, comfortable environment where men can relax and socialize.  Amenities include Private Rooms with Televisions (local stations and member video channels), The Gym – A Full Exercise Facility, Lounge for Viewing Members' Videos, Steam Room, Social Areas, Dry Saunas, Whirlpool, Lockers, Free Wireless Internet, And Much More!

Contact Info:
Phone: (412) 471-6790
Website: www.ClubPittsburgh.com
Facebook: ClubPittsburgh
Twitter: @ClubPittsburgh
Photos:
Location:
1139 Penn Ave, Pittsburgh, PA, 15222

Future Parties:
*CumUnion Parties are temporarily on hold until further notice.*
---

Local Health Resources:
Allegheny County Health Department (ACHD)
3441 Forbes Avenue, Pittsburgh, PA 15213
STD & HIV/AIDS Clinic Hours:
M, T, Th, F from 8:30am – 3:30pm
Wednesdays from 12:30pm – 7:30pm
(Doors open a half our earlier for registration)

Allies for Health + Wellbeing
(formerly AIDS Task Force)
5913 Penn Ave, Pittsburgh, PA 15206
Testing Hours:
Sunday: Noon – 3:30pm
Mon-Tue, Thu – Fri: 9:00am – 4:30pm
Wednesday: 9:00am – 6:30pm