Pittsburgh CumUnion Party
Friday, March 22nd, 2019
Time: 8:00pm – Late
Entry: $19 (includes locker)
at
Club Pittsburgh
1139 Penn Ave, Pittsburgh, PA, 15222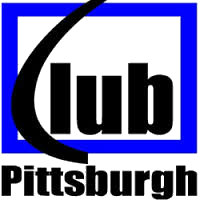 About Club Pittsburgh:
Club Pittsburgh is a private men's club located in the city's historic Strip District.  They have been serving the gay and bisexual community since 2001. Club Pittsburgh provides a safe, comfortable environment where men can relax and socialize.  Amenities include Private Rooms with Televisions (local stations and member video channels), The Gym – A Full Exercise Facility, Lounge for Viewing Members' Videos, Steam Room, Social Areas, Dry Saunas, Whirlpool, Lockers, Free Wireless Internet, And Much More!
Join us on the 4th Friday of every month for CumUnion. CumUnion will be held through the entire club.  Enter through the main entrance and purchase a locker or room for entry.  This is a very busy night and rooms will sell out so arrive early enough to get one!
If you sign up for a FREE CumUnion membership card your membership fee is waived for every CumUnion party at Club Pittsburgh.  The card also gives you specials at other CumUnion parties.  You must bring the card and show it to receive the waived membership fee.
Club Pittsburgh Hours:
Always open. 24/7, 365!

Club Pittsburgh
1139 Penn Ave, Pittsburgh, PA, 15222
www.ClubPittsburgh.com
Phone: (412) 471-6790
Club Pittsburgh on Facebook
Club Pittsburgh on Twitter
Future Parties: 4th Friday of every month.
| | | | |
| --- | --- | --- | --- |
| Jan. 25th | Feb. 22nd | Mar. 22nd | Apr. 26th |
| May 24th | Jun. 28th | Jul. 26th | Aug. 23rd |
| Sept. 27th | Oct. 25th | Nov. 22nd | Dec. 27th |
---

Local Health Resources:
Allegheny County Health Department (ACHD)
3441 Forbes Avenue, Pittsburgh, PA 15213
STD & HIV/AIDS Clinic Hours:
M, T, Th, F from 8:30am – 3:30pm
Wednesdays from 12:30pm – 7:30pm
(Doors open a half our earlier for registration)

Allies for Health + Wellbeing
(formerly Pittsburgh AIDS Task Force)
5913 Penn Ave, Pittsburgh, PA 15206
Testing Hours:
Sunday: Noon – 3:30pm
Mon-Tue, Thu – Fri: 9:00am – 4:30pm
Wednesday: 9:00am – 6:30pm