IMPORTANT ANNOUNCEMENT
The Works remains closed but is open at the store window for merchandise sales only.  Current store hours are Friday, Saturday and Sunday from Noon to 8pm.
For more info visit worksindy.com.
COVID-19 UPDATE
In an effort to help slow the spread of COVID-19, The Works remains temporarily closed.  Check back here for a reopening date which has yet to be determined.

The Works
4120 N Keystone Ave, Indianapolis, IN, 46205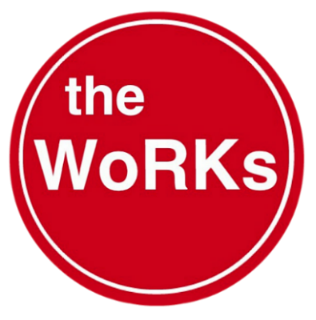 About The Works:
A little history of The Works… The Works was first established in 1977 by the late Stan Berg as "The Body Works" on North Senate Avenue in downtown Indianapolis. Stan was a pioneering LGBT activist in Indiana who also published The New Works News, containing important information to the community at a time when few other information sources were available. The Body Works opened during the first week of June 1977. In the late 1980's the State of Indiana purchased the North Senate Avenue property for parking related to its government offices. Stan procured the current location at 4120 North Keystone Avenue, where it has operated since that time.
Members and guests of The Works can enjoy 3 floors of gyms, games and relaxation including 41 private room and 45 lockers.  Entry is just $21 for CumUnion which includes a private lockers and gives you access to all of The Works amenities including a sling, dry sauna, showers, video lounges, an outdoor patio, and much more.  Fresh complimentary popcorn is available 24 hours a day in one of their comfortable vending and lounge areas.
FREE Parking is available in the lot behind the building and in designated overflow areas across the street and next door south.  Groups coming by bus, etc. are asked to let The Works know of their size and approximate time of arrival by emailing [email protected].
FREE HIV/STI Testing, provided by StepUp, is available twice a week on Wednesday from 12:00pm – 2:00pm and Friday from 8:30pm – 10:30pm.
*Membership/Usage of The Works facilities is not required to get tested.
The Works
4120 North Keystone Ave, Indianapolis, IN, 46205
www.WorksIndy.com
Phone: (317) 547-9210
Future Parties: 2nd Saturday of each month.
*CumUnion Parties temporarily on hold until further notice.*
---
Local Health & STD Testing Resources:
Step Up (Services, Testing, Education, Prevention)
850 North Meridian St, First Floor, Indianapolis, IN 46204
CLICK HERE for FREE HIV/STI Testing Schedule.
Call (317) 259-7013 ext. 19 to schedule an appointment.
The Damien Center
26 North Arsenal Ave, Indianapolis, IN, 46201
Walk-In Clinic Hours:
Monday, Tuesday & Thursday | 8:30am – 5:30pm
Wednesday | 9:30am – 5:30pm
Friday | 8:30am – 3:00pm
Call (317) 632-0123 to schedule an appointment.
For more testing locations please visit gettested.cdc.gov.