IMPORTANT ANNOUNCEMENT
Club Aqua Miami is now open!
All members and/or guests must have their temperature taken at check-in, wear a mask and follow social distancing rules.  The Jacuzzi, dry sauna and steam room will remain closed until further notice.  Also, credit cards are not accepted at this time so all transactions must be paid IN CASH.  For more details about what rules/restrictions are in place visit clubaquamiami.com.
Temporary Hours of Operation:
Open Daily from 10am – 10pm
COVID-19 DISCLOSURE
COVID-19 is an extremely contagious disease that can lead to severe illness and death.  According to the Centers for Disease Control and Prevention, guests with underlying medical conditions, compromised immune systems, and senior citizens are especially vulnerable. There is an inherent risk of exposure to COVID-19 in any public place where people gather. By visiting Club Aqua Miami, guests voluntarily assume all risks related to exposure to COVID-19.

Club Aqua Miami
2991 Coral Way, Miami, FL, 33145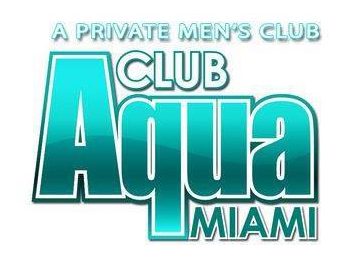 About Club Aqua:
Located in Downtown Miami, Club Aqua-Miami is the perfect place for those looking for an escape from the busy Miami lifestyle. The club offers the perfect atmosphere where you can relax and enjoy yourself. Sunbathe by the pool, blow off some steam in the steam room or fulfill every fantasy in the multiple areas. Leave your expectations at the door and let your eyes explore. Club Aqua-Miami amenities include private rooms, lockers, multiple play areas, a maze/video area, an outdoor heated pool, full gym, steam room, whirlpool, dry sauna, free Wi-Fi, and more.
A Club Aqua Membership or Day Pass is required for entry.  Photo ID required for memberships. Day Passes are available for $11.  Memberships cost $40 for 6 months.
Club Aqua-Miami
2991 Coral Way, Miami, FL, 33145
www.TheClubs.com  |  www.ClubAquaMiami.com
Phone: (305) 448-2214
Club Aqua on Facebook
@ClubAquaMiami on Twitter
Future Parties:
*CumUnion Parties are temporarily on hold until further notice.*
---

Local Health Resources & Testing Info:
Care Resource Midtown
3801 Biscayne Blvd, Ste. 220, Miami, FL, 33137
Mon, Tue, Thu, Fri | 8:30am – 5pm
Wednesday | 8:30am – 6:45pm
Care Resource Little Havana
1901 SW 1st St, Miami, FL, 33135
Mon, Wed, Fri | 9am – 4pm